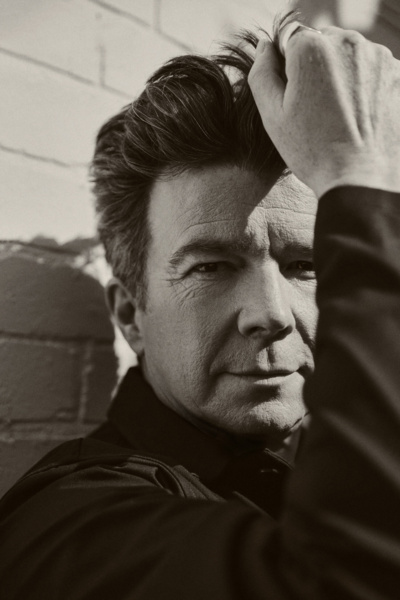 Rick Astley

-

Are We There Yet? Tour

Rick Astley will be back for four exclusive concerts in Germany – with him his new album "Are We There Yet?" which will be released on October 10th 2023.

It's already been 36 years since he has become famous and yet today, Rick Astley might be an even more prominent figure in pop culture than ever before.

The likeable 57-year-old continues to win new fans, whether it's performing on stage with the Foo Fighters, Take That or Blossoms, becoming an unexpected social media star or simply enjoying his hit song "Never Gonna Give You Up", which was used for the movie "Ted Lasso".

With his return Rick could fight his way back into the charts in 2016 with "50" which was his greatest chart ranking so far.
It's been a journey of a lifetime but the path ahead remains open for further exploration. Next stop – releasing his ninth studio album "Are We There Yet?" on October 6th.

"Are We There Yet?" is the sound of Rick's past experiences since publishing "Beautiful Life" in 2018. Some of the new songs were created during the lockdown in 2020 but he decided not to finish it until it would be possible to perform live again. A simple and plain ballade "Blue Sky" talks about the serenity due to the lockdown.

We are looking forward to the upcoming Europe tour and the only concerts in Cologne, Berlin, Hamburg, and Bochum.

Get your tickets now and be a part of this legendary evening where not only "Never Gonna Give You Up" will be sung!
Tour dates
Saturday, 09.03.2024
Palladium, 51063 Köln
Schanzenstraße 40
Entry: 18:30 o'clock
Sunday, 10.03.2024
Columbiahalle, 10965 Berlin
Columbiadamm 13-21
Entry: 18:30 o'clock
Friday, 15.03.2024
edel-optics.de Arena, 21109 Hamburg
Kurt-Emmerich-Platz 10
Entry: 18:30 o'clock
Saturday, 16.03.2024
RuhrCongress, 44791 Bochum
Stadionring 20
Entry: 18:30 o'clock