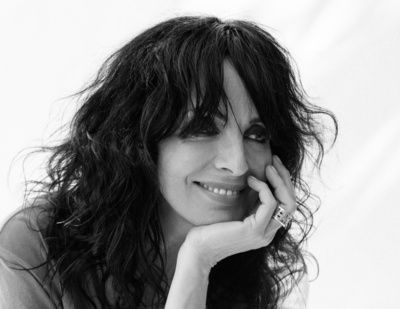 NENA

-

WIR GEHÖREN ZUSAMMEN Live 2024

Frankfurt, August 23, 2023 - NENA will continue her successful "Wir gehören zusammen" tour next year.

"The caravan of love is moving on. Are you coming?"

This summer, over 80,000 enthusiastic people joined NENA in celebrating her music from over four decades, which she brought to the stage with her 10-piece band.

The "Wir gehören Zusammen Open Air Tour" 2023 went through Germany, Austria, Denmark, Belgium, Switzerland, and the Netherlands. 28 live shows, many of them SOLD OUT.

A unique rock n` roll experience with a lot of feeling and heart.

Nena: "It is a wave of love that builds up and gets bigger and bigger. I feel that at every single concert and with a new powerful intensity. And that emanates from us, the people who are there, in front of, behind and on stage. People who love to spend quality time together. Who know that music builds bridges. We sing, dance, laugh and celebrate life. 'We belong together' is a simple message that we will continue to carry together into the new world in 2024. The caravan of love moves on. Will you join us? :)"

For the coming year, NENA announces another 14 concert dates. Among them: after a long break again Berlin (Max-Schmeling-Halle), Erfurt (Messehalle) and Cologne (Lanxess Arena).

As this year, the audience can expect a live show lasting over two hours with hits and pearls from NENA's repertoire.

With 25 million records sold worldwide, NENA is one of the most successful German artists of all time. And: NENA must be seen live! Her energetic stage presence is as unmistakable and captivating as her voice. With her music, NENA shaped several generations of music fans, and to this day she stands for an attitude towards life that is somehow and somewhere at home in everyone. NENA remains one of the most authentic singers of our time and a great piece of pop culture made in Germany. To the current NENA album 'Licht' go here.
Tour dates
Saturday, 12.10.2024
RuhrCongress, 44791 Bochum
Stadionring 20
Entry: 18:30 o'clock
Thursday, 24.10.2024
Lanxess Arena, 50679 Köln
Willy-Brandt-Platz
Entry: 18:30 o'clock